Shakespeare In Our Words: Playbuilding from the Bard's Stories
About the Program
Shakespeare In Our Words
is a playbuilding program designed to engage youth participants in creating original theater based on the plots of Shakespeare's plays. Through the process of playbuilding, participants are introduced to improvisation activities that enable them to create original staging and dialogue. Through reflection activities, the ensemble revises their improvised scenes and works toward creating final play.

Program Goals
Increase collaboration skills through group theater making
Support projection, expression, and
Create specific characterization
Ownership over the final product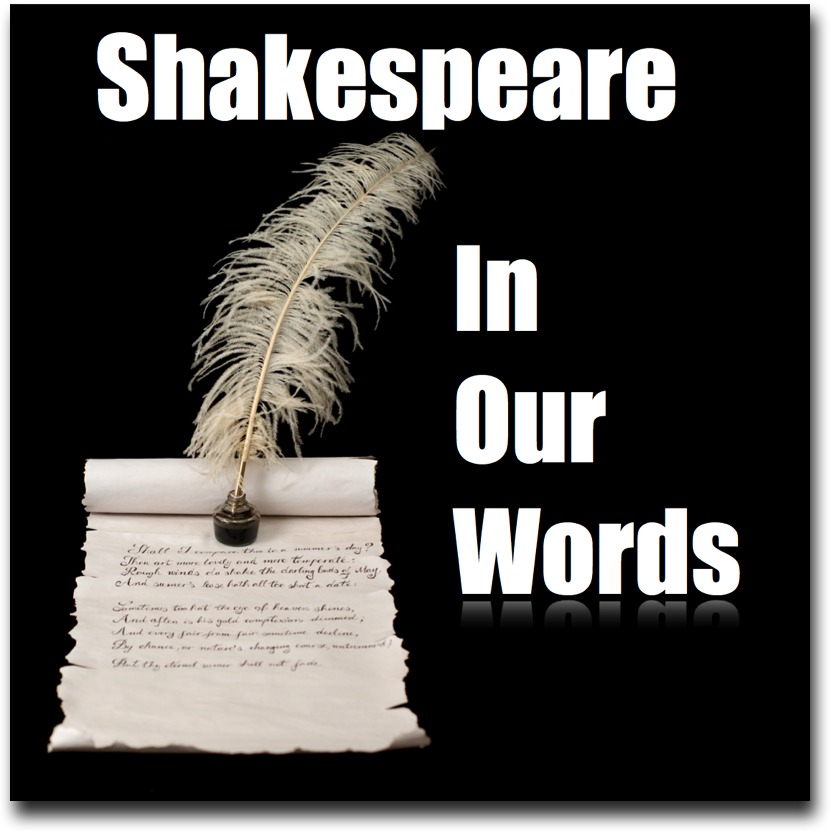 The Comedy of Errors at International High School at Lafayette
Everybody Act!
partnered with International High School at Lafayette (IHSL) to offer
Shakespeare In Our Words
to English Language Learners as part of IHSL's after school drama program.
Everybody Act!
Teaching Artist
Kevin Ray
and IHSL Drama Teacher Leah Hamilton worked with the students over fourteen two hour sessions to create this original performance of Shakespeare's slapstick farce. In this production, the mythical setting of the original play, Ephesis, was re-imagined under the big top to highlight the zany mix ups of the story. The circus frame also offered opportunities for developing circus acts such as juggling, plate spinning, and clowning. The Duke became the Ring Master, The Abbess a Fortune Teller, and Dr. Pinch a Snake Charmer.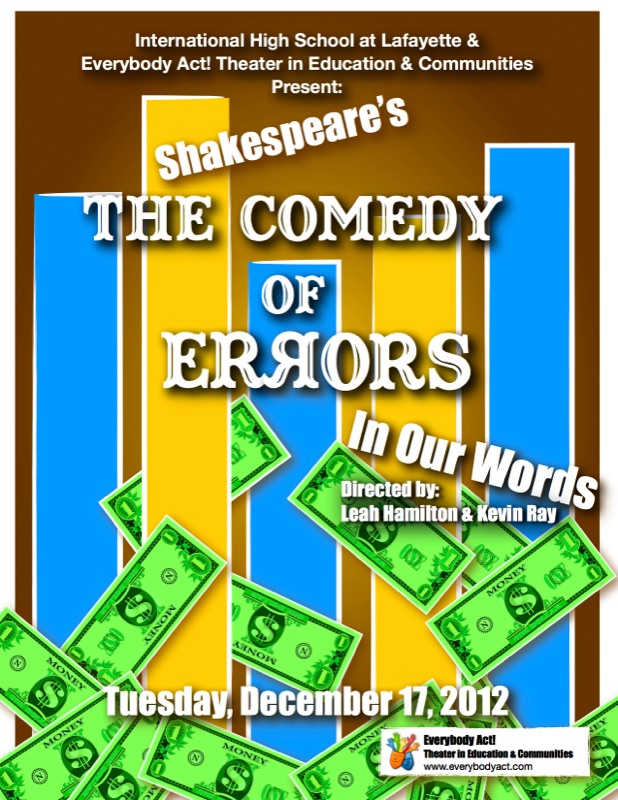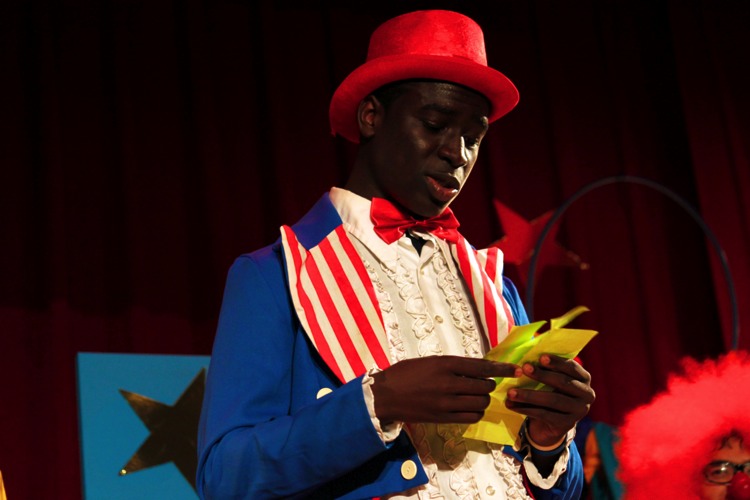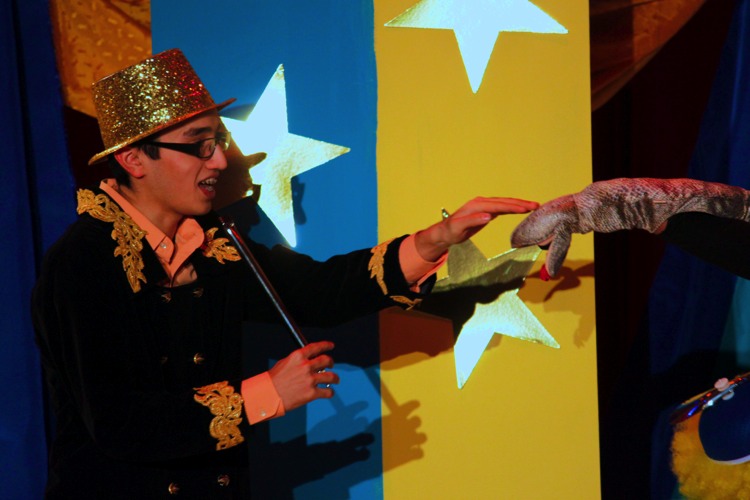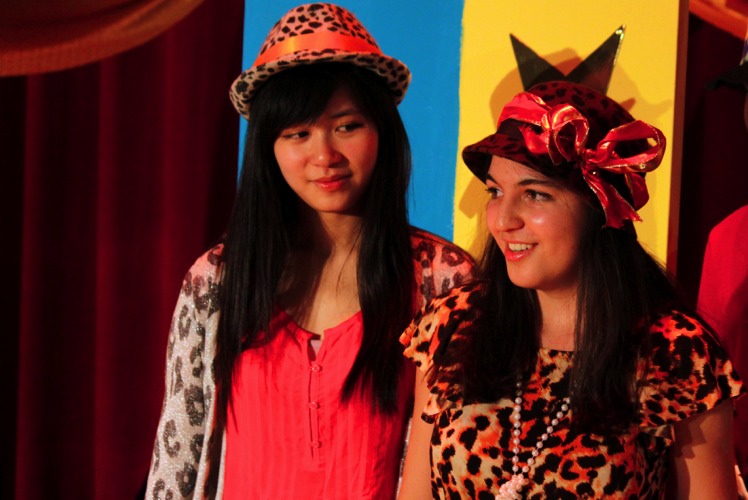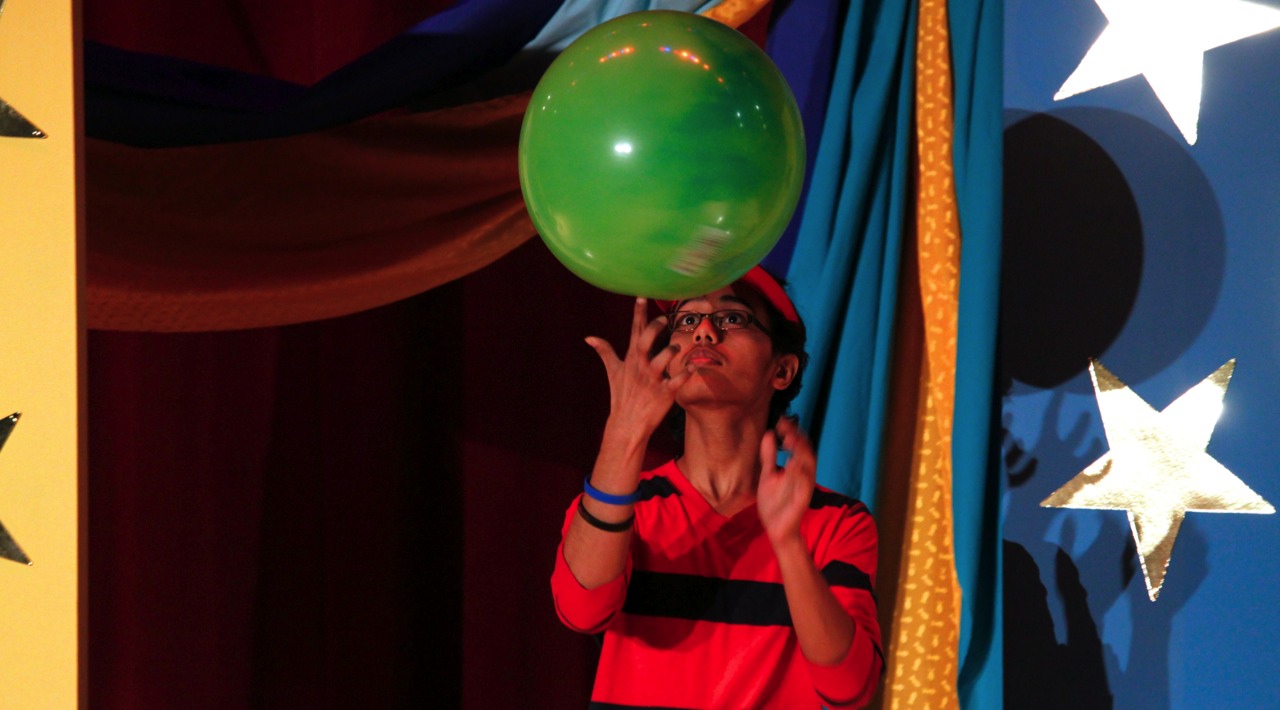 Resources for Teaching Shakespeare
Are you looking for strategies to engage youth participants in theater? Check out these resources:
RSC (Royal Shakespeare Company) Education Resources. This web page has links to lots of great information about the plays as well as teacher resource guides.
Modern Library's Shakespeare Page. These editions of Shakespeare's plays are some of the best because they all have a scene-by-scene synopsis in the back as well as information on how the plays have been performed in different ways by different theater companies.