intergenerational theater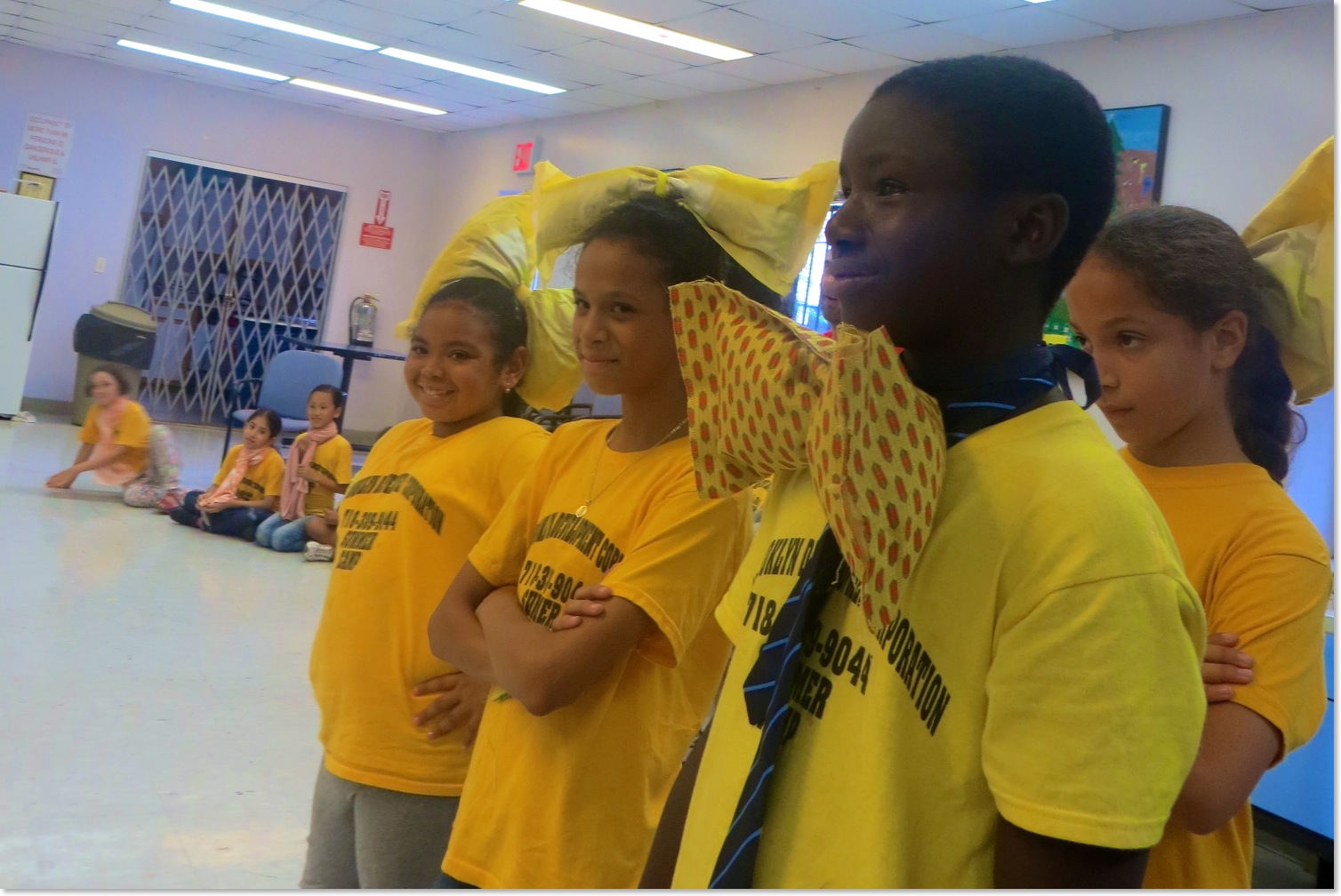 By
Sherry Teitelbaum

A highpoint of the
Newtown Creek Celebration
each summer is our intergenerational workshop where the 4th and 5th graders participating in the project visit North Brooklyn Development Corp.'s Dupont Senior Housing unit. They work side by side with the older adults that reside there to create puppets, costumes or props for use in the outdoo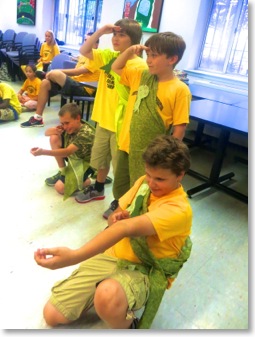 r performance at McGolrick Park. This year Heather and Kevin brought over bags stuffed with recycled fabric from
Materials for the Arts
. Young people and older adults worked together to trace, cut, iron, stuff and drape costume elements which suggested the four neighborhood groups that the young people will be playing in Part 3 of the performance: bright scarves for the artists; bow-ties and ribbon bows for the teachers; oversized ties for the business people; and sashes and medals for the military. Then Kevin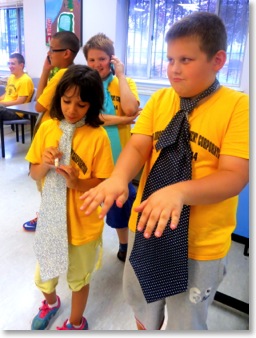 led a session of instantaneous playbuilding as young people created an impromptu fashion show to showcase the new costumes. Kevin narrated the story of balancing competing neighborhood interests as Camp Director Kasia Selwesiuk-Swietochowski translated into Polish. The thirteen older adults laughed and applauded as the young people strutted their stuff and struck tableau poses which were characteristic of each interest group. The fashion show was not only fun, but gave us a leg up on devising, which starts in earnest on Monday.
Read More...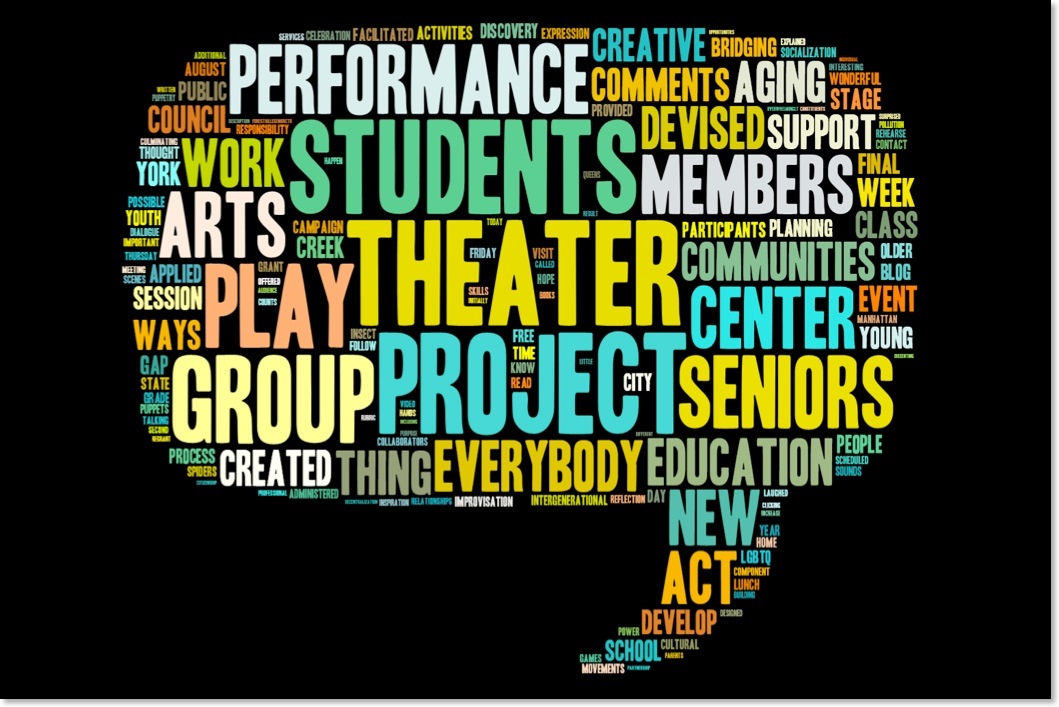 by
Kevin Ray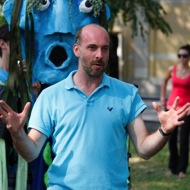 Writing A Useful Year in Review
As 2012 comes to a close, I decided to write a year in review for
Everybody Act!
I thought it would be a great way give everyone an inside look at the arts-in-education projects and the community-based projects that happened in 2012. I also thought it would be an opportunity to reflect on the work that was done this year and, if structured well, might be useful in revealing areas of growth for the work and the blog in 2013.
Read More...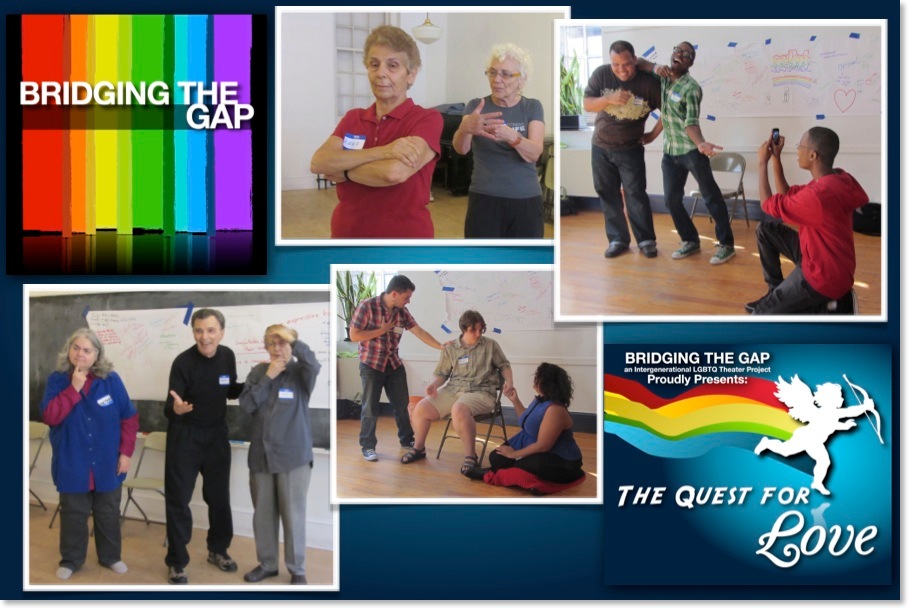 by
Kevin Ray
On Friday, October 26th, 2012, it never occurred to us that Hurricane Sandy was about to have a significant impact on our grant funded applied theater project,
Bridging the Gap
.
Read More...